Vuze
with the Mainline DHT plugin is the recommended client.
Torrent description: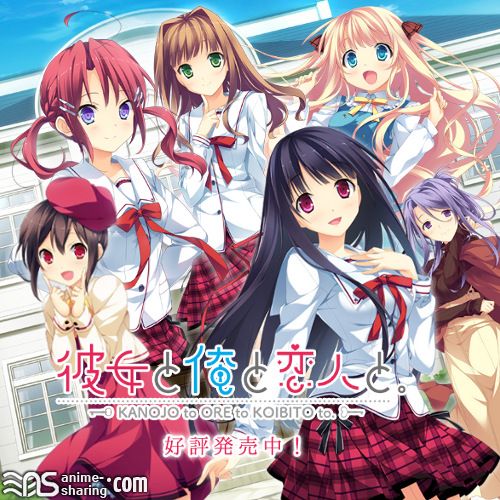 ALBUM INFORMATION:Original Name:
彼女と俺と恋人と。 オリジナルサウンドトラック 『In Our Living Room』
Artists:
Duca
Composer:
Peak A Soul+, ANZIE
Arranger:
Peak A Soul+, ANZIE
Release Date:
Dec 14, 2012
Published By:
PULLTOP LATTE
VGMDB:
http://vgmdb.net/album/36603
AUDIO INFORMATION:Format:
FLAC
Channels:
2
Bits per sample:
16
Sample Rate:
44100 Hz
Compression level:
libflac level 5
01 Shiawase Teigi
02 Kanojo no Iru Seikatsu, Hajimemashita.
03 Soyokaze no Yuuhodou
04 Atarashii Jikan
05 Madoromi no Yasashisa
06 Issho no Futari
07 Motto, Egao na Kankei
08 Hotto Dekiru Katachi
09 Aikagi
10 Oishii Cafe Latte no Irekata
11 Living Girls♪
12 Kimagure Koneko to Gogo no Yume
13 Ima Dekiru Koto Subete
14 Shizuku no Katachi
15 Yakusoku no Yukue wa-
16 Sangatsu, Hare. Watashi-tachi.
17 Tsunaida Omoide, soshite
18 Hoshi Furu Yozora
19 "Suki, Suki, Daisuki"
20 Hitomi, Sotto Tojite
21 Sakura Mirai
22 Itoshii Kizuna

Brought to you by Anime-Sharing.com - Official Release Blog: http://koe.anime-sharing.com Come and visit us or say "Hi" in our IRC channel:
#anime-sharing@irc.rizon.net
DDL and XDCC are available in blog & IRC.
Files in torrent:
| | |
| --- | --- |
| [ASL]_Duca_-_Kanojo_to_Ore_to_Koibito_to_Original_Soundtrack_In_Our_Living_Room_[FLAC].rar | 324.5 MiB |
Hide files
User comments:
Post a comment:
You need to be logged in to post a comment.