Name:
[JDrama] Shukatsu Kazoku 2017 Complete 720p HDTV x264 AAC-DoA
Date:
2017-03-20, 18:35 UTC
Submitter:

miax

[Subscribe]
Seeders:

12

Tracker:
http://open.nyaatorrents.info:6544/announce
Leechers:

10

Information:
http://wiki.d-addicts.com/Shukatsu_Kazoku
Downloads:

1193

Stardom:
Only 3 fans.
File size:
9.63 GiB
Vuze
with the Mainline DHT plugin is the recommended client.
Torrent description:
Shukatsu Kazoku~Kitto, Umaku Iku~ 2017
就活家族~きっと、うまくいく~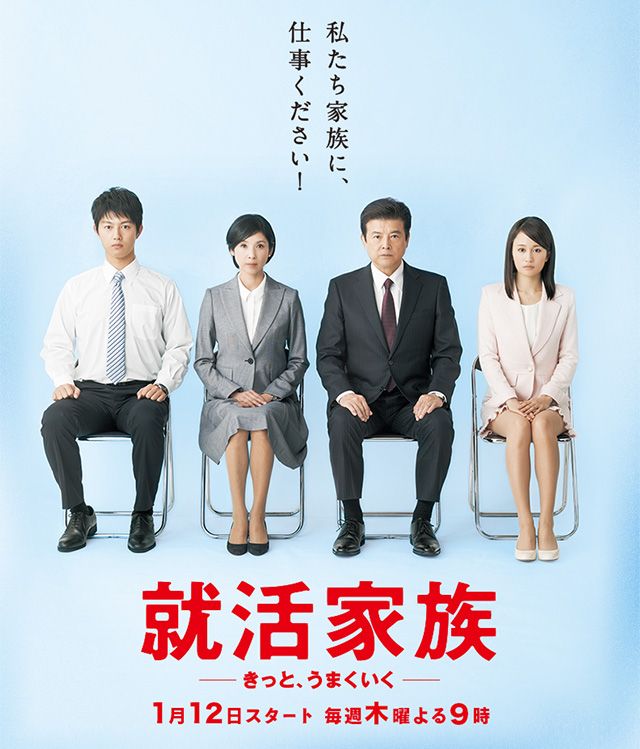 Synopsis:
Tomikawa Yosuke is married to Mizuki. They have a daughter, Shiori, and a son, Ko. Yosuke works as the general manager in the personnel department at a large company, while his wife works as a teacher at a private middle school. Their daughter works as a jewelry maker and their son is looking for a job. The family appears to look like a peaceful family, but, due to an accidental opportunity, the family begins to collapse
Cast:
Miura Tomokazu as Tomikawa Yosuke
Kuroki Hitomi as Tomikawa Mizuki
Maeda Atsuko as Tomikawa Shiori
Kudo Asuka as Tomikawa Hikaru
Kimura Tae as Kawamura Yuko
Details:
Country: Japan
Type: Family drama
Episodes: 9
Aired: 2017-Jan-12 to 2017-Mar-09
Aired On: Thursday 21:00
Network: TV Asahi
Files in torrent:
[
Show files
]
User comments:
[
Subscribe
]
No user comments have been posted.
Post a comment:
You need to be logged in to post a comment.