Name:
Binbougami ga! Vostfr Intégrale 720p HD .mp4
Date:
2017-03-20, 20:19 UTC
Submitter:

Kanemi1

[Subscribe]
Seeders:

1

Tracker:
http://open.nyaatorrents.info:6544/announce
Leechers:

0

Information:
HinataOnlineCommunity
Downloads:

912

Stardom:
Only 1 fan.
File size:
3.47 GiB
Vuze
with the Mainline DHT plugin is the recommended client.
Torrent description:
Binbougami ga!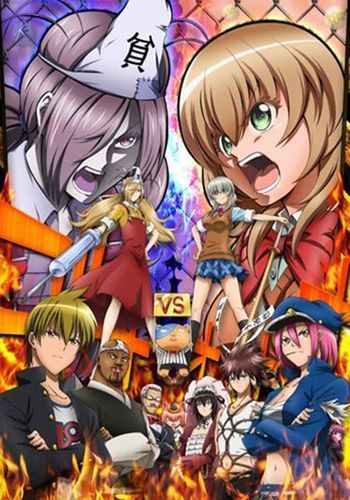 TITRE ORIGINAL : Binbougami ga!
ANNÉE DE PRODUCTION : 2012
GENRES : Action | Aventure | Comédie | Ecchi | Fantastique | Mythe
AUTEUR : [SUKENO YOSHIAKI]
STUDIO : [TV TOKYO] [SUNRISE] [DENTSU INC.]
ÉPISODES : 13 EPS 23 mins


Riche héritière et élève modèle ayant un corps aux proportions parfaites, Sakura Ichiko fait partie de ceux qui semblent être nés sous une bonne étoile. Cependant, cette chance naturelle lui assurant une réussite dans tout ce qu'elle entreprend entraîne un déséquilibre dans le monde, à tel point qu'une déesse de la mauvaise fortune, nommée Momiji, se voit confier la tâche de corriger ce problème. Malheureusement pour elle, Sakura, loin de vouloir abandonner ce don, l'utilisera afin de compromettre tous les pièges qu'elle lui tendra.

INFOS :
Langue : Japonaise
Sous-Titres : Français
Tailles des fichiers : 270 Mo
Audio :
AAC
2 Canaux/Channels
Vidéo :
AVC
10 bits
Format : 16/9
Source : TVripHD
Codec : H264

Files in torrent:
[
Show files
]
User comments:
[
Subscribe
]
No user comments have been posted.
Post a comment:
You need to be logged in to post a comment.